How to Choose a Personal Trainer
September, 2018
Well, there's no better time than now to find a personal trainer to support you in reaching your health and fitness goals and getting summer ready.
Spring is here and summer is fast approaching. As the heat turns up, you might be dreading the thought of baring your body on the beach or wondering if you can still squeeze into your favourite summer outfits after gaining those winter kilos.
But with so many trainers out there claiming to be the best, how do you know which to choose?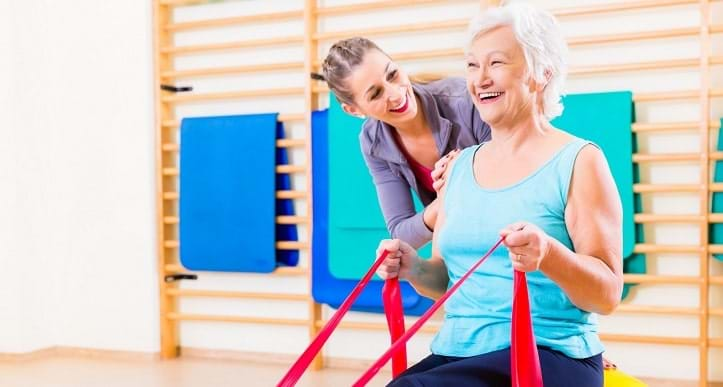 Choosing a Personal Trainer:
Here are some things to consider on your research journey.
Determine Your Goals
First, you have to decide what your fitness goals are. Do you want to hire a trainer who's going to help you lose weight, or are you interested in sports conditioning and strength training? It's important to work with a trainer who has expertise in the area you want to focus on. This will certainly help you narrow your search.
Make Sure the Trainer is Qualified, Registered and Insured
This might seem obvious, but you will be surprised how many personal trainers out there are not. You are paying for a professional service so feel free to ask your trainer to see their registration and qualifications.
A Certificate IV in Fitness is the minimum certification required for someone to work and train others as a registered personal trainer, in accordance with national guidelines. Some Certificate IV personal trainers go on to complete an advanced Diploma of Fitness, and some may also specialise in certain areas, e.g. older adults and rehabilitation.
Personal trainers should also have public liability and professional indemnity insurance. They should be trained in CPR (cardiopulmonary resuscitation) and should question you about medical conditions, previous or current injuries, past surgeries and medications.
Find Out if You're a Good Personality Fit
Researching prospective trainers on Facebook or the Internet is not necessarily enough to help you decide whether they are a good personality fit for you. You might want to ask to watch them train with their existing clients. Existing clients can act as referees for the trainer, and watching the sessions will give you a chance to check that the trainer doesn't prescribe the same exercises and routines to all their clients. Remember, personal training is not a one-size-fits-all service.
Determine if the Trainer Practices What They Preach
Does the trainer look the part? Are they fit and healthy? These are questions you should definitely ask yourself. For example, a yoga instructor should be able to demonstrate the poses they ask their students to do. There is no reason why your trainer shouldn't be fit and healthy if they are living a healthy lifestyle. Remember, no trainer can take you where they've never been.
Be Wary of Contracts
There should be no need to lock you into a contract no matter what the gym or personal trainer claims their policy is. If the trainer is as good as they are promising, then they should have nothing to worry about when it comes to retaining your business.
Check that the Trainer is Involved in Continuing Professional Development
You want to engage a trainer who is continually furthering their education and expanding their knowledge in the health and fitness space. This demonstrates a clear passion for what they do, and allows them to offer you new and different exercises and programs to further enhance your health journey.
If you could do with some guidance from some of Sydney's most qualified health and fitness coaches or you know that you'll work harder with the motivation of one-on-one personal trainer, check us out.
Urban Fitness Solutions are qualified, experienced, mobile personal trainers who come to you! We're experts in integrated health and fitness, providing professional personal training for people aged 45 and up at a Sydney location near you. Contact us today.