5 Reasons Why You Need Personal Trainer Classes This Winter
June, 2018
Now that the winter chills have really set in, it can be challenging to stay motivated with your exercise program, especially if you exercise outdoors. Staying under the cosy doona in the morning and hitting the snooze button always seems like the better option, but come summer, you'll be wishing you hadn't.
The solution? Personal trainer classes! And if you're not convinced, here are five good reasons why you should sign up.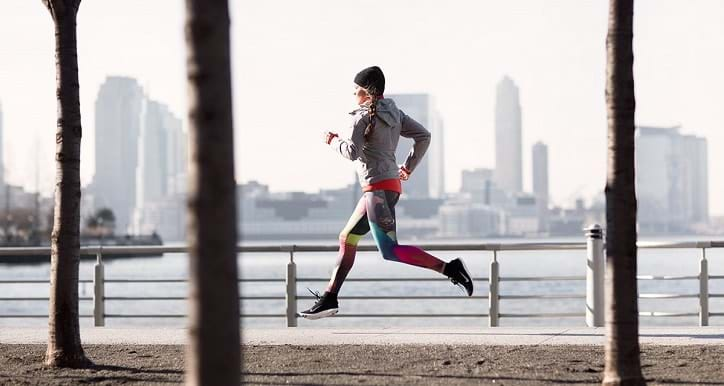 1. Personal training sessions keep you accountable
There's nothing like a regular standing appointment with a personal trainer to get you into gear for a workout. You don't want to disappoint the trainer or yourself. And once you've shown up, started working up a sweat, and have those feel-good endorphins pumping, you'll be so glad you did. Not only will your trainer guide you through exercises that are personalised to you and your fitness goals, but he or she will remind you of your 'why' – the reason/s you started exercising in the first place – and start you on the path to maintaining long term, sustainable healthy habits.
2. Harness the power of group motivation with personal training group sessions
If you struggle with motivation to exercise on your own in winter, you're not alone. So why not team up with others like yourself and motivate each other? Personal training group sessions will make you feel supported while you work out and the time will fly once you get involved in a bit of group chat. If numbers are kept small, you'll not only benefit from that small-group community feel, but also from some personalised attention from the trainer when needed.
3. Learn proper exercise techniques to keep injuries at bay
Education when performing exercises is essential in reducing the risk of injury. Just one incorrect move – or a repeated pattern of moving that isn't optimal – could cause an injury that sets you back weeks or even months. Your personal trainer will demonstrate to you how exercises should be performed and correct your technique to help reduce risk of injury and increase the effectiveness of your fitness routine.
4. Establish a lifetime exercise habit
Creating good habits come down to consistency and repetition. If you let your exercise routine fall by the wayside during winter it'll only set you back in the process of creating good healthy habits. Having a personal trainer to keep you in check is a huge motivator, especially when you just don't feel like exercising, your healthy eating habits are sliding, or you're new to exercise and you just don't know where to start.
5. Your trainer is a great health resource
It's not uncommon for your personal trainer to become your unofficial therapist – let's face it, you'll be telling them about your week on a regular basis – but if they've been in the industry a while, they will usually have a network of other specialists they can refer you to. Whether it's in the areas of nutrition, physiotherapy, massage, integrative medicine or mental health, they'll likely be aware of your health challenges and be able to point you in the right direction for advice.
Tap into the benefits of personal training for life, with Urban Fitness Solutions. We are experienced, mobile personal trainers and nutritionists who work with people 45 years and up to improve health and wellbeing though outdoor, one-on-one or group exercise. We also help you develop healthy, sustainable eating and lifestyle habits for the long term. Contact us today!
Contact Us Download Our E-book