How to Prevent Injury When Training
December, 2018
Urban Fitness Solutions are qualified experts in integrated health and fitness, providing personal injury training at a Sydney location near you.
From individual training to team sports, all physical activities carry some risk of injury. But before you retreat to the couch in avoidance, remember that the health benefits of exercise far outweigh the risks in terms of disease prevention. Here are some ways to prevent injury when training and get the most out of your workouts.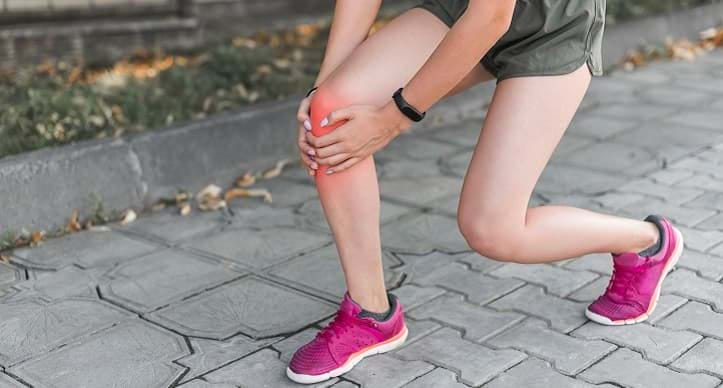 Warm up and Cool Down
A warm up gradually increases your heart rate, loosens your muscles and joints, and mentally prepares you for the workout ahead. Take just five minutes to ride on an exercise bike, skip, or jog.
A cool down such as a 5-10 minute walk after you workout is also important to slowly bring your heart rate back to normal.

Cross Train and Strength Train
Vary your workouts so you don't overuse one set of muscles. Repeating the same muscle movements frequently can lead to overuse and repetitive-use injuries such as shin splints and tendonitis. It will also help you avoid hitting plateaus with your workouts and can even be beneficial for revving up your metabolism.
Strength training should also form part of your workouts. If your muscles are balanced with a strong core then your body is less likely to get injured by having to compensate for weak or tight muscles.

Listen to Your Body and Know your Trouble Areas
The 'no pain, no gain' philosophy can set you up for injury. If you feel pain, it's advisable to stop your workout and rest for a day. If you have a particular injury or health concern such as arthritis in your knees, you'll want to find exercises that allow you to build strength but that do not hurt. Check with your doctor or personal trainer for advice and be sure to start out gently.

Eat a Balanced Diet and Hydrate
What you eat and drink is just as important as your workout. Carbohydrates will give you energy for your workout and also replenish glycogen stores for your recovery and for the next workout. Protein after your workout is just as important as it will help repair the muscles you just broke down. Also ensure you drink plenty of water before, during, and after you workout.

Wear Proper Workout Clothes
If you can't remember when you last bought a new pair of runners, then it's probably time to buy some new ones! Go to a specialty shoe store for expert advice on what sort of shoes best fit with your arch, gait and body weight. You'd be surprised how many injuries come from wearing worn out shoes without proper support.

Have Rest Days
Rest days give your body a chance to recover between workouts and can help prevent injuries. Take one to two days off a week to rest.

Visit a Personal Trainer
If you need help starting an exercise program or advice on how to get to the next level of anaerobic/aerobic exertion safely, meet with a personal trainer. He or she will give you safety tips and progressions to either get you started, or accomplish your goal without injury.
If you have existing injuries or health concerns, it's also advisable to check in with your doctor before embarking on a new exercise program.
Urban Fitness Solutions are experienced, mobile personal trainers who come to you! We work with people 45 years and up to improve health and wellbeing though outdoor exercise and developing healthy, sustainable eating and lifestyle habits. We also specialise in injury personal training and rehab personal training. Contact us today.
Contact Us Download Our E-book