Exercise Your Way to Wellbeing
March, 2018
As you might guess, weight loss is one of the main reasons people exercise. However we all know someone with a weight loss goal – maybe even yourself – who has embarked on a new exercise program, started out strong for the first few weeks, and then it all fizzled out due to boredom, lack of motivation, overtraining, and lack of results.
The truth is, those who keep a regular fitness routine are motivated by things other than weight loss, and they have better overall health as a result. Exercise is truly fantastic for your overall wellbeing. It's when you can tap into this as a reason to pound the pavement or do your weights workout, that you'll find your exercise routine becomes far easier to stick to, and eventually, just a way of life.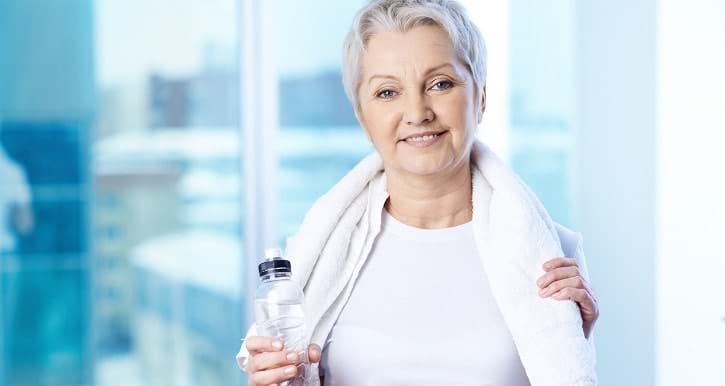 Here are six wellbeing reasons why exercise should be a regular part of your weekly routine.
1. Improves memory and may help prevent Alzheimer's Disease
When you exercise you are training your brain as well as your body. According to Harvard Health, the brain benefits of exercise come directly from its ability to reduce insulin resistance, reduce inflammation, and stimulate the release of growth factors—chemicals in the brain that affect the health of brain cells, the growth of new blood vessels in the brain, and even the abundance and survival of new brain cells.
These benefits extend into later life as well. Exercise is fast becoming an effective therapy for dementia and Alzheimer's Disease as research [1] has found that it slows the decline in cognitive function.
2. Increases productivity
One of the reasons we see highly productive people exercise regularly is because they know that it improves their mental capacity and helps keep the brain in check to complete tasks more effectively and efficiently. Part of this has to do with the release of serotonin, the neurotransmitter that is known to cause the happy, unbeatable feeling you get from exercise. It also helps improve your state of mind, making complex tasks at work easier to handle.
3. Improves sleep quality
Exercise is one of the most effective natural remedies you can engage in to help you sleep better. It helps regulate daily/nightly rhythms – also known as circadian rhythms – and reduces stress, leading to improvement in both sleep time and quality.
4. Reduces stress, anxiety and depression
Exercise unleashes endorphins – powerful wellbeing chemicals – that work their magic on the brain. The result is a release of tension and stress and an equally welcome energy burst. The act of exercising also helps to take your mind off worries so you can get away from the cycle of negative thoughts that feed depression and anxiety.
5. Increases self-confidence
With a better mood, more energy and reduced stress along with increased strength, and likely fat loss, you're sure to have a greater sense of self-esteem. You'll feel better about your body and have a more positive outlook on life.
6. Helps fight unhealthy addictions
If you're prone to unhealthy habits such as drinking too much alcohol, smoking, or overeating, a fitness habit could help. Amongst it's other benefits, exercise releases dopamine, a neurotransmitter in the brain, which helps to improve mood, relieve stress and raise concentration levels, all of which can help lessen your cravings for harmful substances.
Urban Fitness Solutions are experienced, mobile personal trainers and nutritionists in Sydney who work with people 45 years and up to improve health and wellbeing though outdoor exercise and developing healthy, sustainable eating and lifestyle habits. If you'd like to improve your health status and add some years to your life through the benefits of exercise, get in touch with us – your Partners in Wellbeing. Its never too late to start! Contact us today.
Contact Us Download Our E-book
[1] Kirk-Sanchez NJ, McGough EL. Physical exercise and cognitive performance in the elderly: current perspectives. Clinical Interventions in Aging. 2014;9:51-62.