Welcome 2019 - It's Time to Focus on You
January, 2019
Urban Fitness Solutions are qualified experts in integrated health, providing personal fitness coaching at a Sydney location near you.
A new year provides a bright and shiny opportunity to start over, make some improvements, or accomplish things you didn't accomplish last year. In preparation you may have even written your goals down and shared them with friends or family – which, according to research, [1] means you're more likely to achieve them - and you may already be off to a good start by putting plans into action. But how can you best make sure you stick to your goals for longer than a few months or weeks?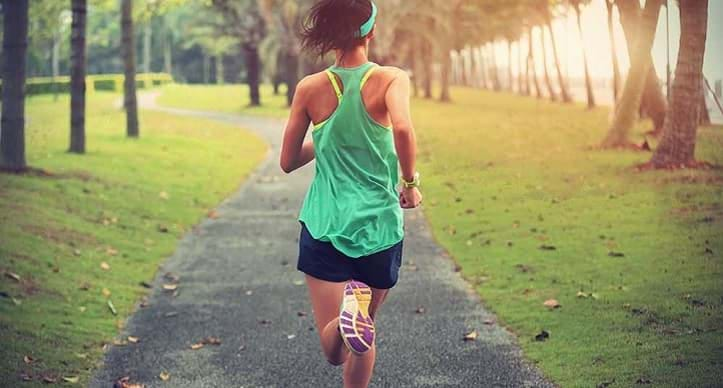 Some basic goal-setting rules that you may have already be familiar with include:
Utilising the SMART approach

Specific
Measurable
Attainable
Relevant
Time Bound

Making a plan by breaking goals into smaller weekly or daily actionable bites
Taking action towards your goals as early in the day as possible
Telling others your goals to keep you accountable
Using positive language in your goals
But one of the most important rules for goal-adherence that often gets missed involves putting YOU at the centre of your goals and aligning them with what makes you truly happy.
Setting Goals that Matter to YOU
When was the last time you did something because it actually resonated with who you are and who you want to be, rather than what you should do, what others told you to do, or what might make others happy?
It may help to consider this: Look back at 2018 and think about some of the more impactful decisions you made. Ask yourself:
What motivated you to choose that course of action?
Why did you say yes, or no?
Were you paying attention to your own needs and wants or just reacting to what was put in front of you?
Did you choose to do something because of societal pressures?
Was your decision part of loving yourself or pleasing others?
If you're really honest with yourself, you might find that many of the decisions you made were not in alignment with living a full expression of yourself.
It's not something to beat yourself up about – it's part of being human after all – but hopefully it will prompt you to review your 2019 goals in light of what makes you feel happier and more fulfilled. In truth, the happier and more fulfilled you are, the more you have left to give to others around you. It's the old adage of 'keeping your cup full'.
Getting in Shape
Let's look at the common goal of 'getting in shape'. The way most people approach this comes from a place of feeling lousy about how they look or feel and they focus on changing what is bad. If, however, your goal to change comes from a desire to live the fullest expression of yourself, the difference is huge. The change comes from a place of self-love rather than self-contempt.
If you love yourself, how will you eat? If you love yourself, how will you move or exercise, and how often? If you love yourself, how will you speak about yourself and treat yourself?
It doesn't matter what others think, the goal and subsequent actions need only have meaning to you and a powerful impact on your motivation. This is one of the key ingredients for sticking to your goals long term.
If you've set some goals around getting fitter, leaner, more flexible or just generally getting into better shape, and would like some personal training and nutrition advice, check us out.
Urban Fitness Solutions are some of Sydney's top personal trainers who come to you! We work with people 45 years and up to improve health and wellbeing though outdoor one-on-one exercise, personal trainer classes, and healthy sustainable eating habits. Contact us today, your local fitness trainers in Sydney.
Contact Us Download Our E-book