Exercise to Ease Depression
May, 2018
A trip to the gym, exercise or some outdoor personal training could be just what the therapist ordered, especially when it comes to managing depression.
Heart-pumping, endorphin-boosting workouts have been shown to promote happiness, and I'm pretty sure most of you can relate if you've ever experienced that 'post-exercise high'.
According to the Black Dog Institute [1], problems in the serotonin pathways of the brain have been linked to depression, and research suggests that regular exercise may increase the level of brain serotonin, a neurotransmitter involved in regulating mood, sleep, libido, appetite and other functions.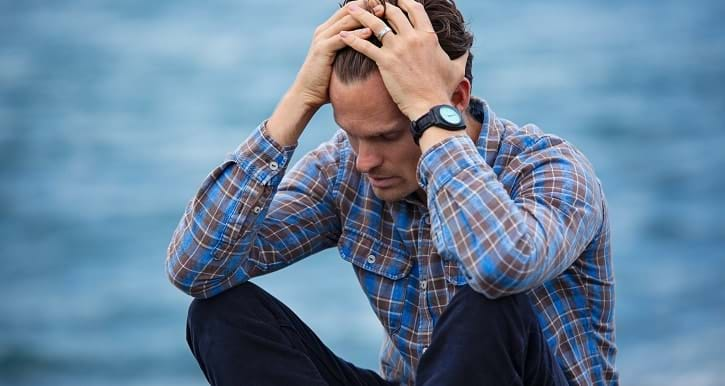 What Does the Evidence Say?
Amongst the medical community, it is known that regular exercise can be an effective way to relieve some forms of depression, however it is often a neglected strategy in the management of depression, according to the Black Dog Institute.
Numerous studies have shown that people who exercise regularly experience fewer symptoms of depression and anxiety than those who do not exercise regularly.[1]
Trials have also shown that regular exercise of moderate intensity can be an effective additional therapy to other treatments, such as psychotherapy or antidepressants, particularly for mild to moderate depression.[1] In many cases people who exercise in addition to taking an antidepressant have been able to reduce the dose of their medication.
One study also found that an increase of physical activity from inactive to three times a week resulted in a 20% decrease of the risk of depression over a five-year period.[1]
When it comes to the type of exercise that's best, it seems that both aerobic (e.g. running, swimming) and anaerobic (e.g. resistance training) exercises are effective in decreasing depressive symptoms and enhancing positive mood in patients.[2]
What Else Can Exercise do for Your Mental Health?
Exercise has a wonderfully positive effect on the brain, helping us to cope with the pressures of our often busy, stressful lives. It is beneficial for relieving symptoms of stress and anxiety, especially helping to distract our attention from unhelpful or unpleasant thoughts.
It may also fend off cognitive decline as we age; improve self-esteem; sharpen memory; and help with relaxation and sleep.
And you don't need to be experiencing any mental health symptoms to benefit from exercise. In fact, it's best to use exercise as a preventive form of therapy, as it'll give you a greater chance of fending off mental illness and also get you practicing positive behaviours that'll stand you in good stead, should you experience periods of stress and anxiety.
Tap into the benefits of exercise for your mental health and create a fitness program that is tailored specifically to you, with Urban Fitness Solutions. We are experienced, mobile personal trainers providing professional over 45's fitness training and nutritional coaching services to improve health and wellbeing though outdoor exercise and developing healthy, sustainable eating and lifestyle habits. Contact us today, your local fitness trainers in Sydney.
The information contained here is not intended to be a substitute for professional medical advice, diagnosis or treatment in any manner. Always seek the advice of your physician or other qualified health provider with any questions you may have regarding any medical condition.
Contact Us Download Our E-book