What is a Strength and Conditioning Coach?
November, 2018
Urban Fitness Solutions are certified fitness coaches and qualified experts in integrated health, providing personal fitness coaching at a Sydney location near you.

If you are focused on improving your performance or skill in a sport, a strength and conditioning coach could be for you.
They are Different to Personal Trainers
Unlike personal trainers who tend to work with the general population on all kinds of fitness goals, strength and conditioning coaches work specifically with athletes to optimise their competitive advantage. They use exercise prescription specifically to improve the performance of their clients. This is achieved through the combination of strength training and aerobic conditioning, alongside a variety of other methods. They also help athletes with injury prevention and proper mechanics within their sports performances.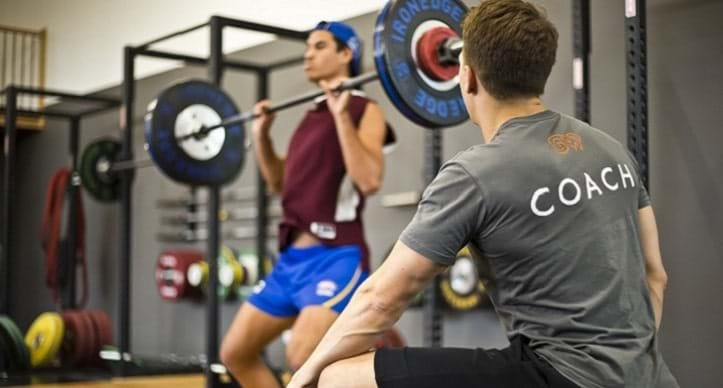 According to the English Institute of Sport, strength and conditioning encompasses the entire development of the athlete and usually includes exercises to improve speed and agility, endurance, core stability and strength.
In contrast to personal training clients, whose goals are often to lose weight or improve the shape of their body, strength and conditioning training is designed for functionality, with one goal in mind – athletic performance. It is not concerned with the athlete having the perfect body.

Training Depends on the Sport of the Athlete
Strength and conditioning coaches will periodise a training plan according to their athlete's competition year so they can allocate appropriate training as well as provide adequate rest. Training will also differ depending on the athlete's position in their chosen sport. For example, a rugby winger will have a different long-term training plan to his teammates who form the front row.

Strength and Conditioning Coaches Generally Require a University Degree
The Australian Strength and Conditioning Association (ASCA) say that university level qualifications are not a requirement to be an accredited ASCA coach. However most jobs in the profession require an undergraduate degree in Human Movement or Sport Science, and the majority of coaches with Level 2 and Level 3 qualifications with ASCA (i.e. those who are qualified to train at a state/national level or an elite/international level) have undergraduate, Masters, or PhD qualifications.
If you would like some guidance from a strength and conditioning coach or a personal fitness coach, check us out.
Urban Fitness Solutions are experienced, mobile personal trainers and certified fitness coaches in Sydney who come to you! We work with people 45 years and up to improve their health and wellbeing though outdoor exercise and developing healthy, sustainable eating and lifestyle habits. Contact us today.