Small Group Fitness Training Timetable
Join Our Personal Training Group Sessions.
At Urban Fitness Solutions we provide small group personal training sessions. Keeping the numbers low allows us to offer a more personalised service, which is what makes us different from large group and general outdoor training groups.
If you're someone who struggles to get motivated when exercising alone or simply likes the social aspect of exercising in a group, our small group training sessions could be for you. Training with others will not only keep you motivated and accountable, but you'll feel supported and have fun while you work out.
Our small group training sessions are held in various locations in the Eastern Suburbs and North Shore of Sydney. See exact locations in the timetable below.
If you are interested in signing up or would like more information about Small Group Training with Urban Fitness Solutions, contact us today.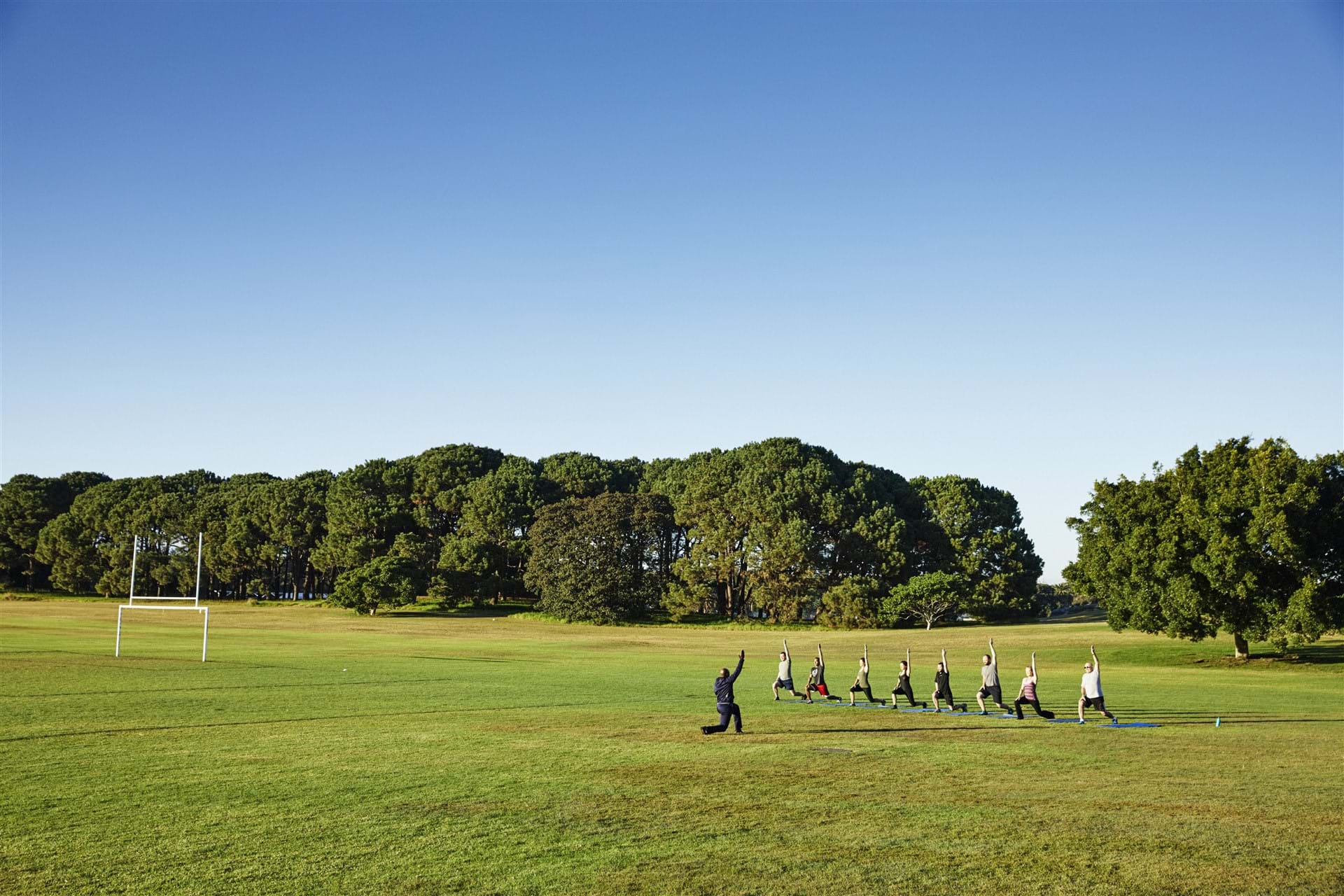 Time

Monday
Tuesday
Wednesday
Thursday
Friday
Saturday
6.00am

Bradfield Park

,
Milsons Point

Bradfield Park

,
Milsons Point
6.30am

Centennial Park


(Paperbark Grove,
Cnr Parkes Drive and Grand Drive)

Centennial Park


(Paperbark Grove,
Cnr Parkes Drive and Grand Drive)
7.30am

Centennial Park


(Paperbark Grove,
Cnr Parkes Drive and Grand Drive)

Centennial Park


(Paperbark Grove,
Cnr Parkes Drive and Grand Drive)

Centennial Park


(Paperbark Grove,
Cnr Parkes Drive and Grand Drive)

Centennial Park


(Paperbark Grove,
Cnr Parkes Drive and Grand Drive)

9.30am

Centennial Park


(Paperbark Grove,
Cnr Parkes Drive and Grand Drive)

Centennial Park


(Paperbark Grove,
Cnr Parkes Drive and Grand Drive)

Centennial Park


(Paperbark Grove,
Cnr Parkes Drive and Grand Drive)

5.00pm

Gore Hill Oval

,
St Leonards
6.30pm

Bradfield Park

,
Milsons Point

Bradfield Park

,
Milsons Point